Saint Lucia Tourist Board
Advertising
Branding
Hospitality
Tourism
Web Design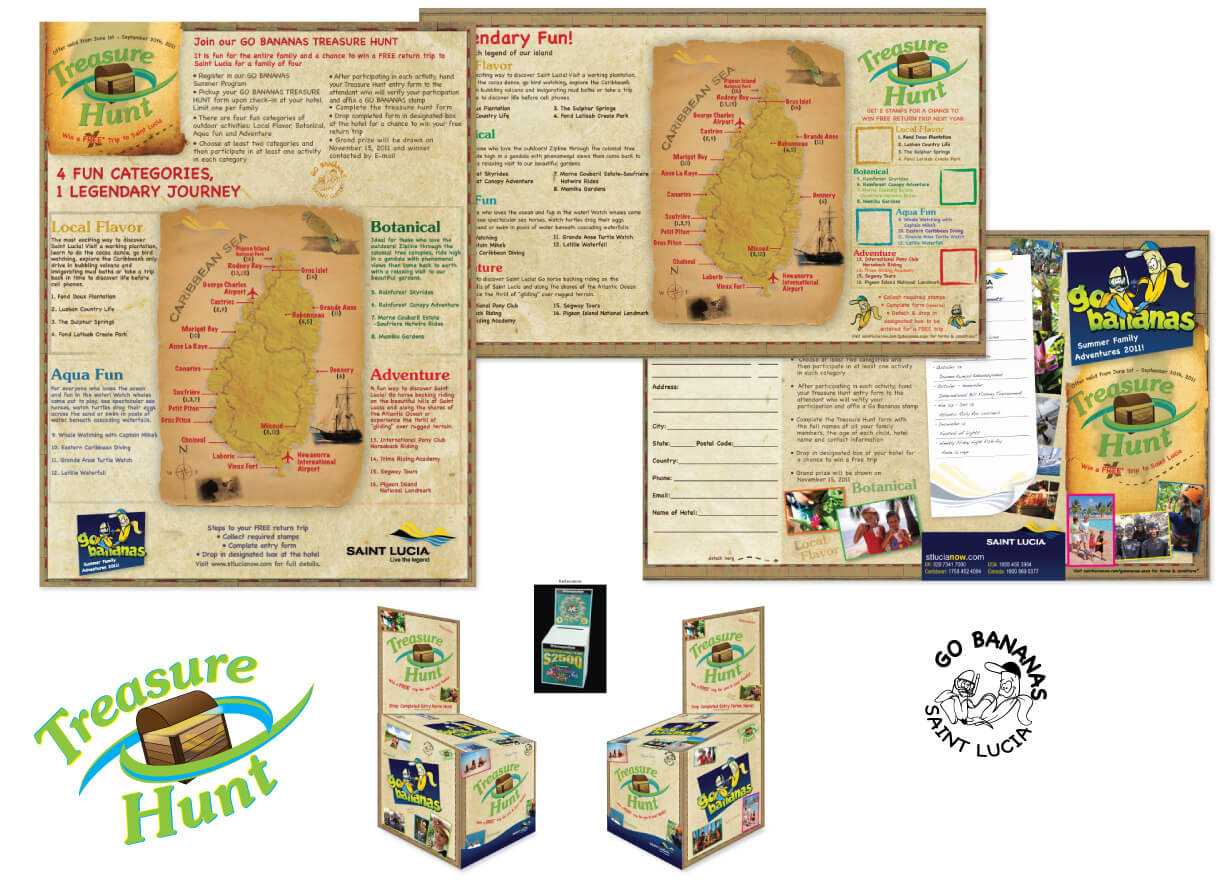 Go Bananas Treasure Hunt
Branding, Flyer, Brochure & Ballot box
The Saint Lucia Tourist Board's 'Go Bananas' Campaign offers many perks for traveling families most hotels offering a free child stay and attractions. In 2011 we developed a 'Treasure Hunt' to add attraction participation and all-island experience. My favorite project was to create the treasure map.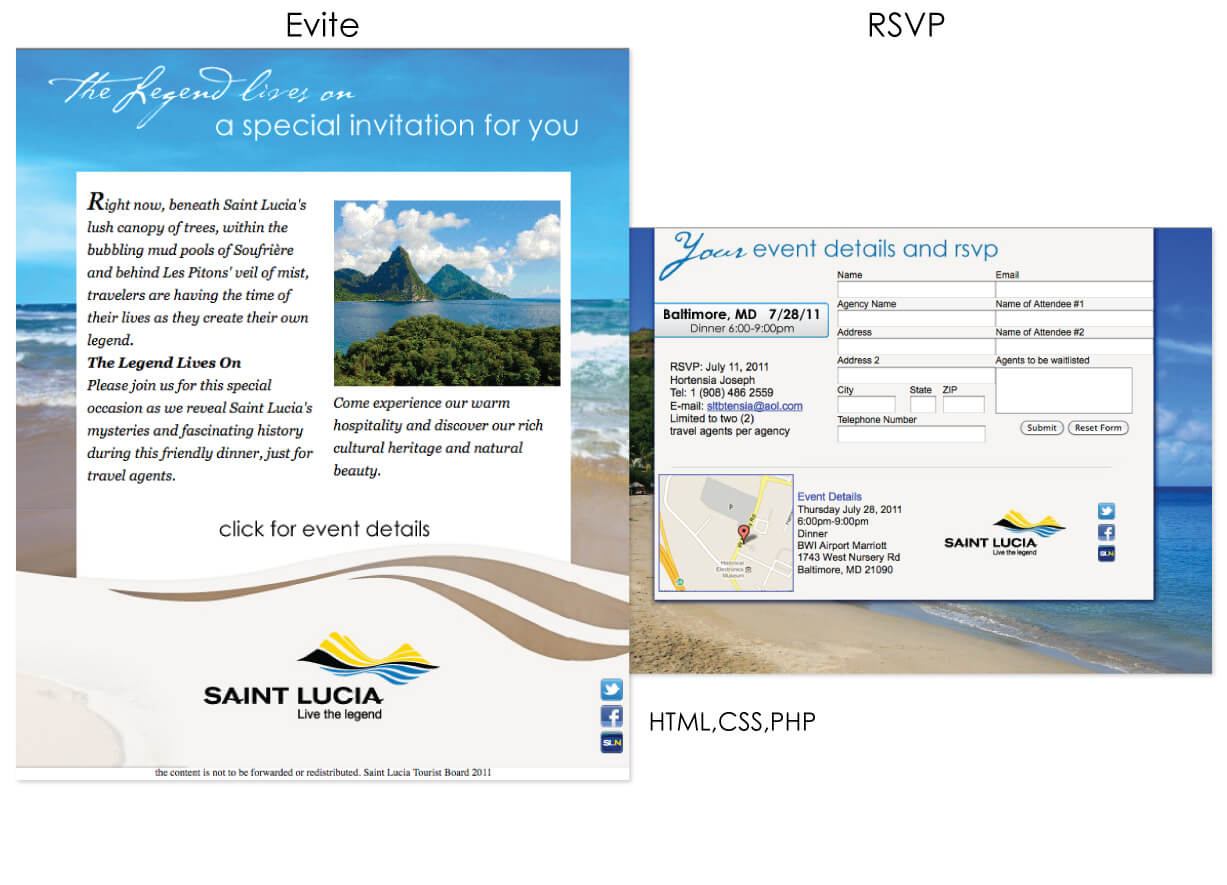 Roadshow Invitation
Eblast: HTML, CSS, PHP
The Saint Lucia Tourist Board takes a summer roadshow thoughout the United States and Canada, This is the second year version of creating and evite for travel agents. The initial concept provided a new way of invitations that took out the process of printing, mailing, faxing, & many calls. In this Invitation, we installed a auto-reply script that replied the address back to the travel agent and received record attendance.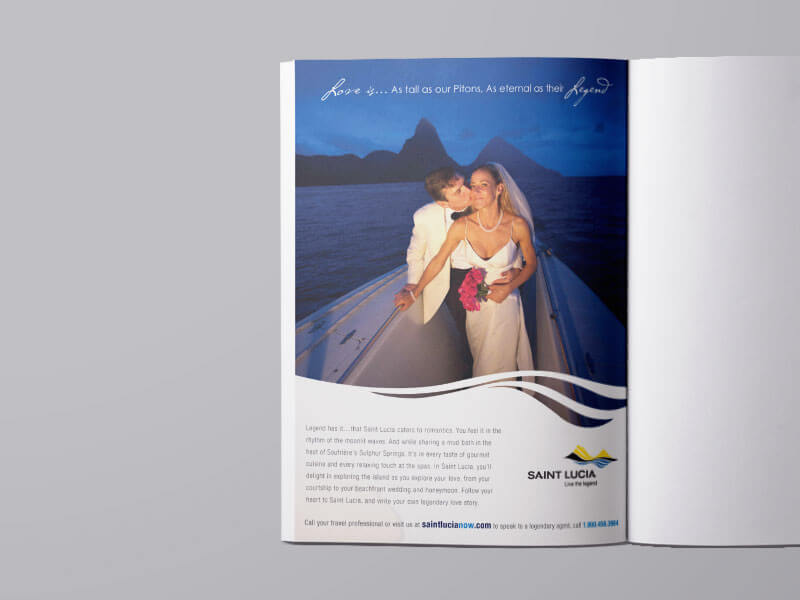 Display Ads
2010 Ad refresh to showcase the imagery and locations that beatiful saint lucia has to offer.