Eight Oaks Craft Distillery
Advertising
Branding
Print
Web Design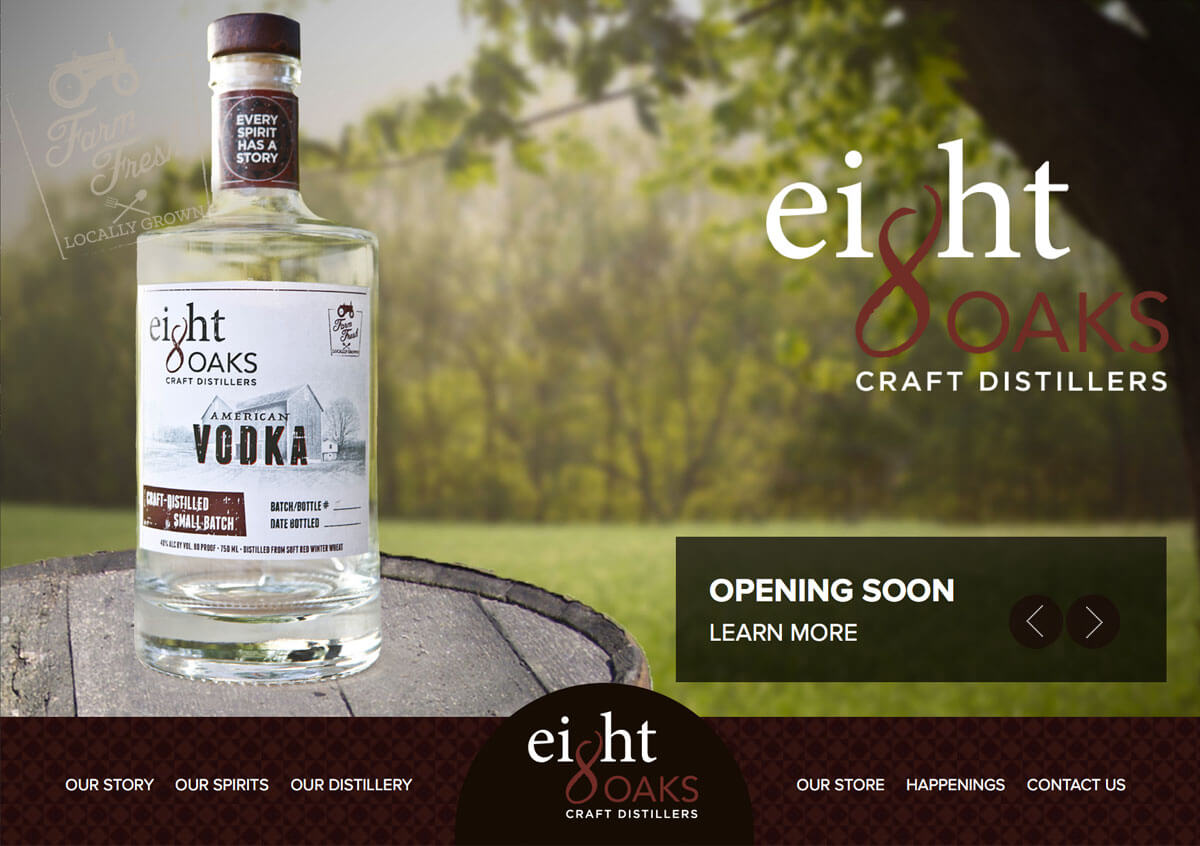 Eight Oaks Website
Custom Wordpress site with ecommerce integration
Eight Oaks Website develop Custom one-page, parallax Wordpress theme. Developed with HTML5, sass, custom php and Javascript functions.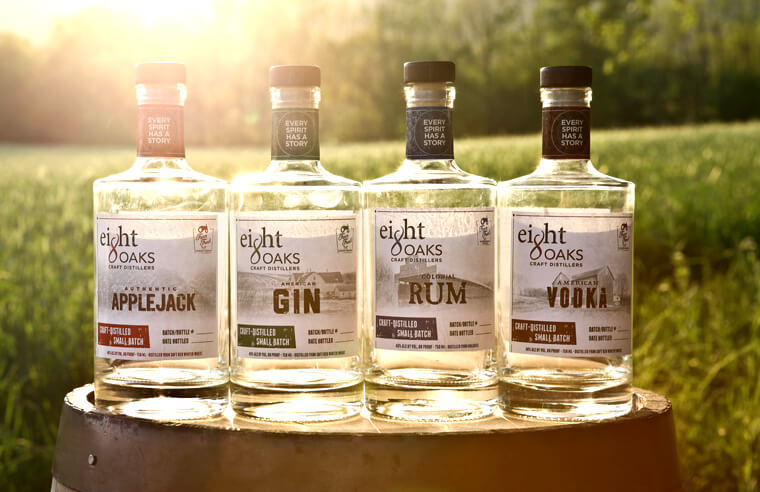 Eight Oaks Bottle Labels
Label Design
Designed the unaged line to set the 'farm-fresh' tone for the company's first released spirits.
Eight Oaks Posters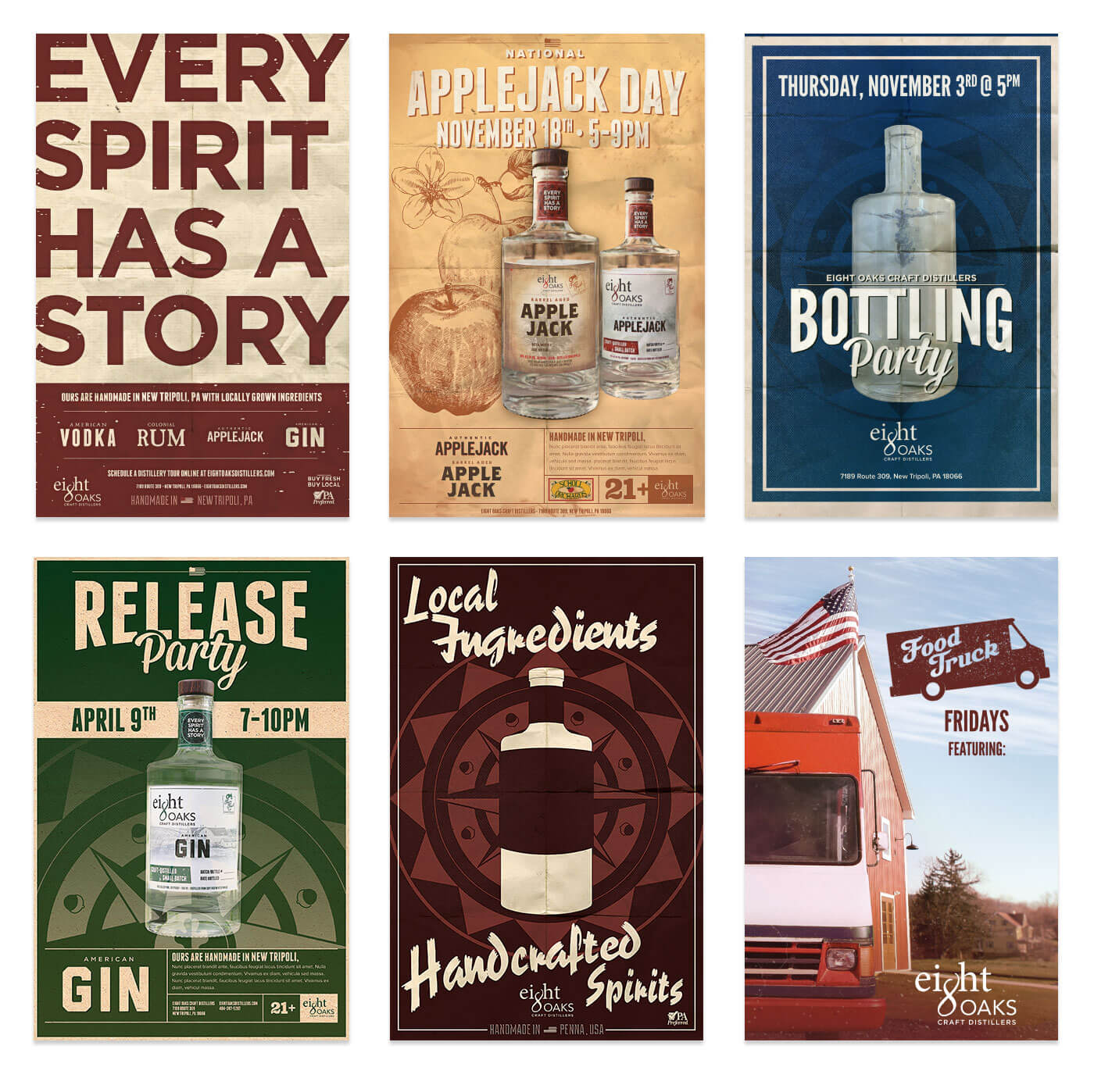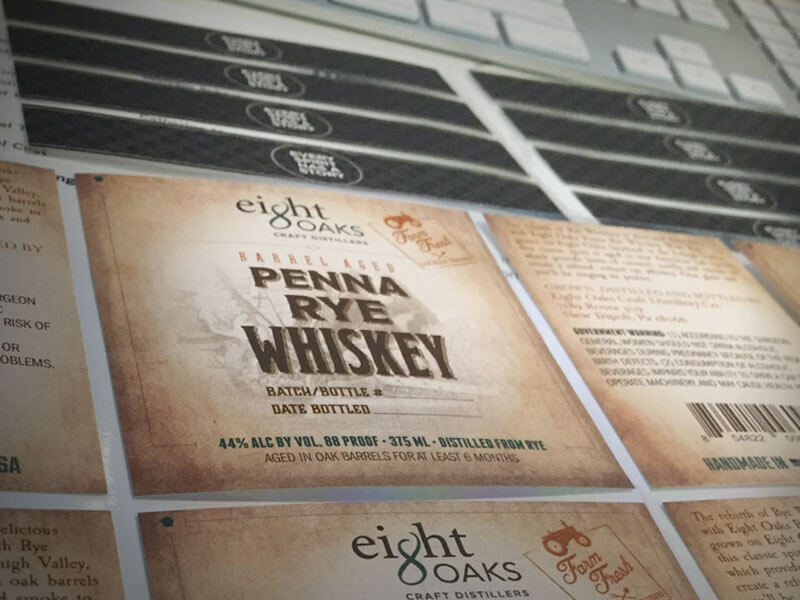 Eight Oaks – Penna Rye Whiskey
Label Design
Designed label for new line of aged products.
Eight Oaks Hex Sign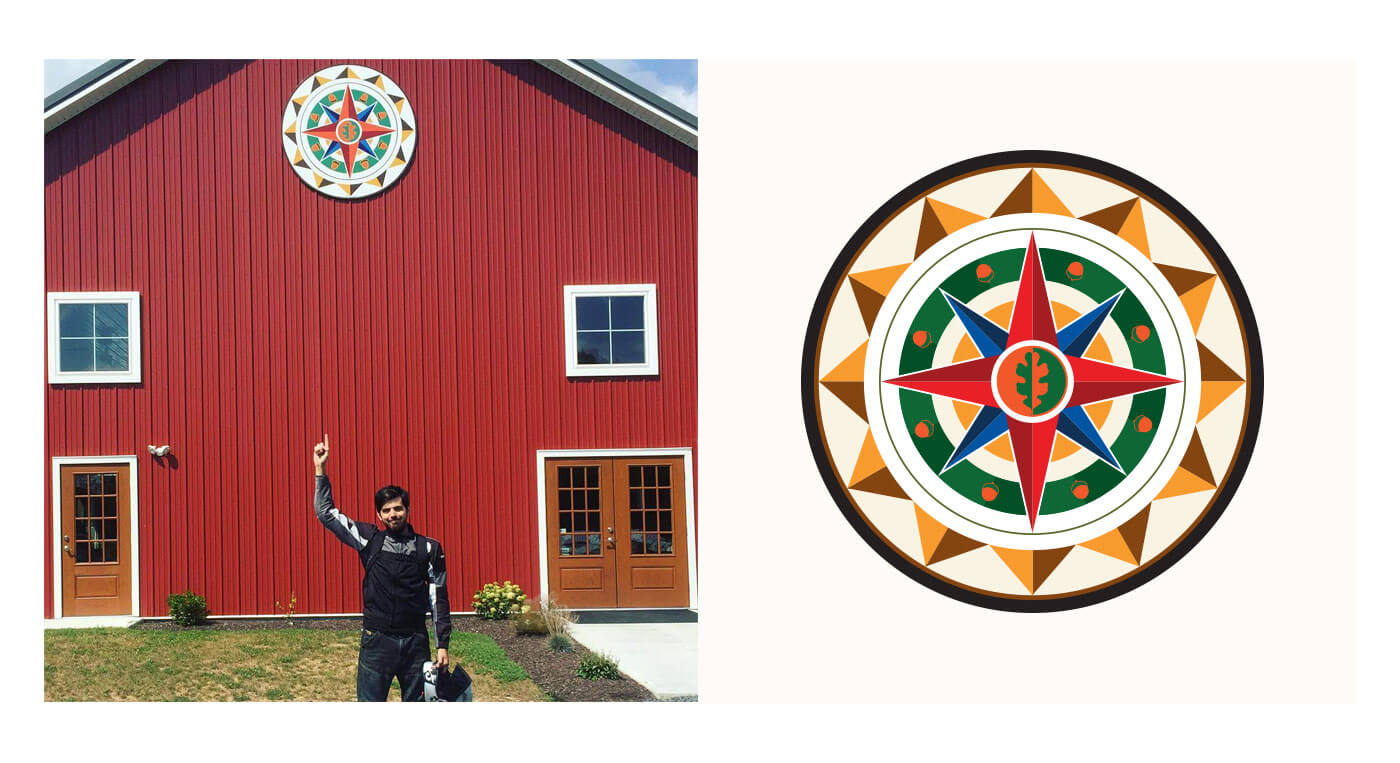 Designed a unique 'hex' sign that is displayed proudly on the distillery and throughout the brand assets.
Eight Oaks Web Banners
HTML5 Web Banners
Designed and developed proof of concept HTML5 web banners