Cadbury Senior Services
Advertising
Digital Marketing
Email Marketing
Print
Web Design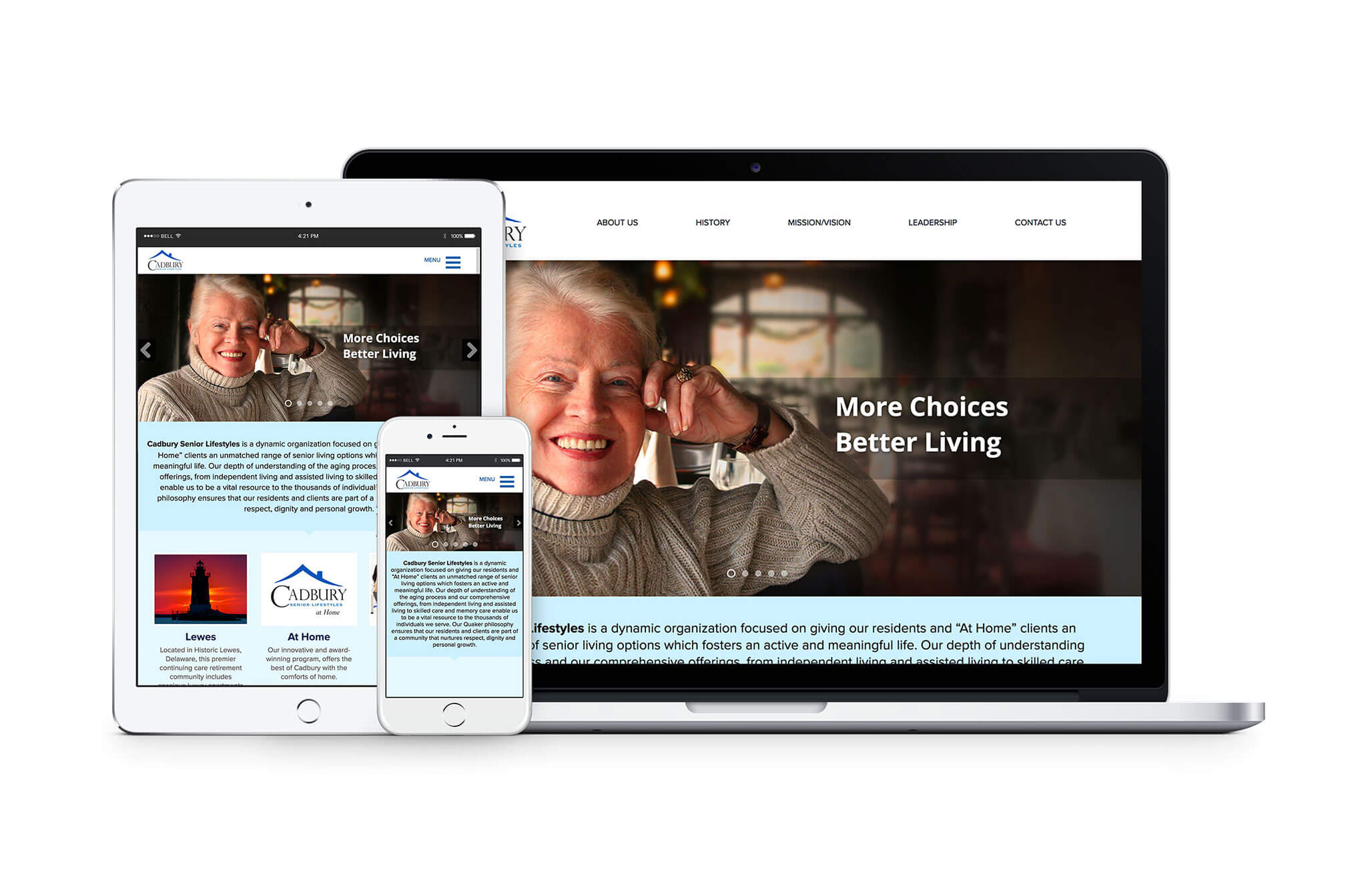 Cadbury.org Website
HTML5 Responsive wordpress website
Custom Responsive HTML5 wordpress theme that encompassed 5 sub-sites within one CMS.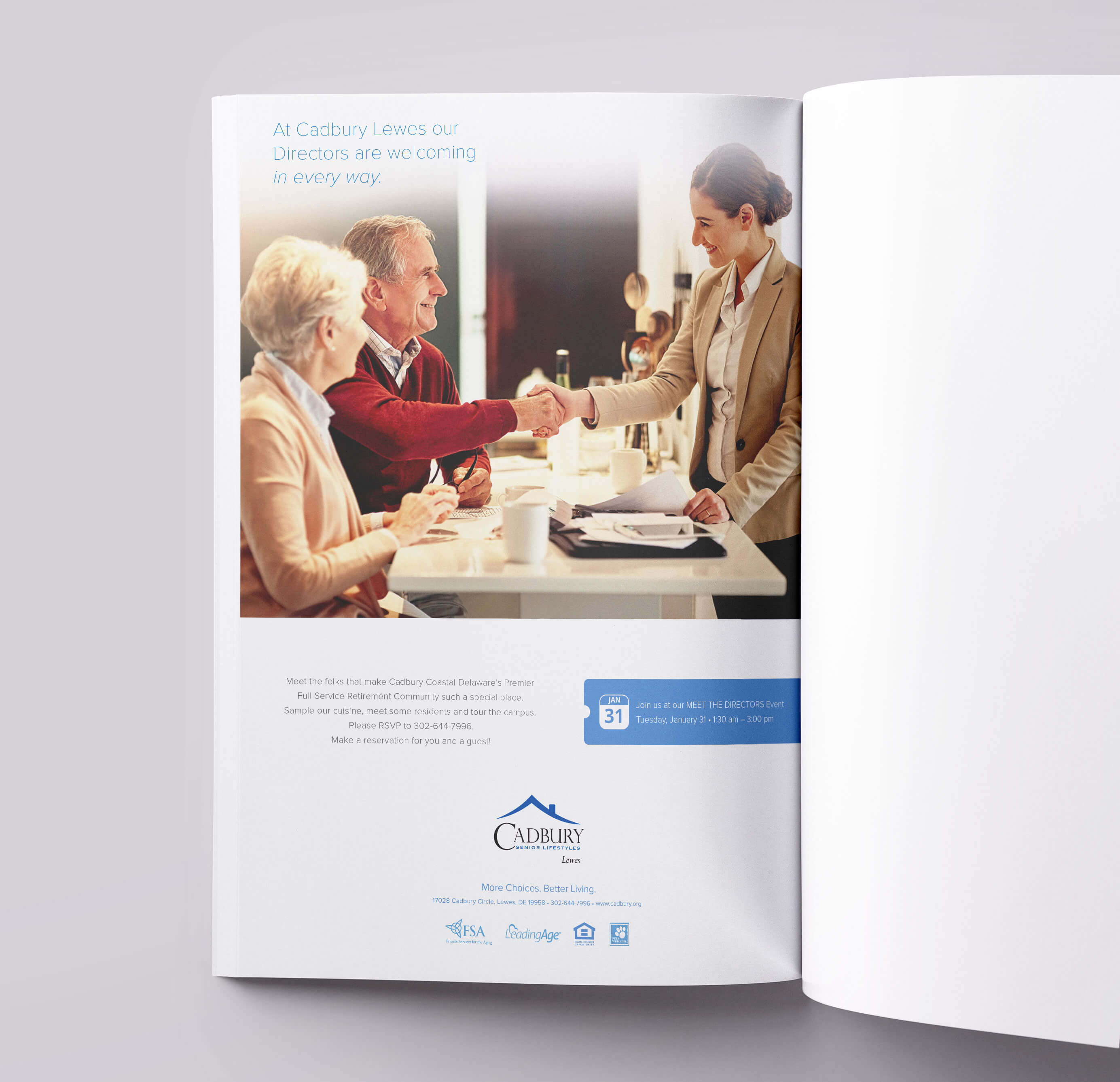 2017 Cadbury Display Ads
2017 Cadbury Display Ads to show cadbury as the destination of choice for seniors looking to downsize or live with assistance.
2017 Cadbury Digital Ads
HTML5 Web Banners
Along with the print campaign digital display ads were developed custom as HTML5 web banners that ran on major digital advertising platforms.